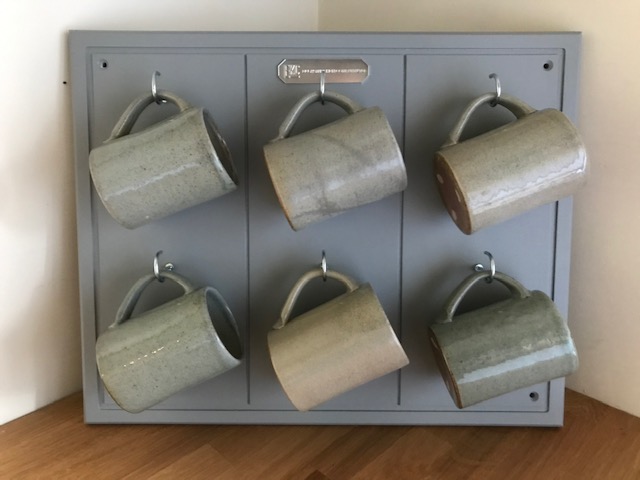 Our New Mug Board for EKC's Artisan Pottery Mugs
New to the EKC range is this specially designed mug board for the Artisan Pottery Mugs we have recently added to our range. The board is also great for jugs and large mugs.
We can provide in all the EKC colours, hand painted in our Wiltshire workshop with a range of 38mm hook options.
Great fathers Day present for in a few weeks time and stylish in the kitchen with chunky mugs that have a great design and feel.
Back