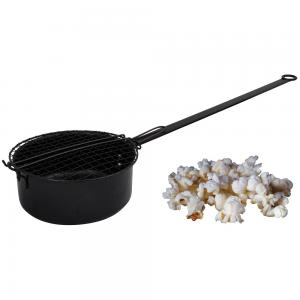 Metal Popcorn Pan
Coming back to our Christmas catalogue. Everyone loves popcorn, they are the new crisps!  So have fun, popping your own corn on a winter evening.
Use it on your open fire or log burner or buy as a gift to look forward to next summer on your garden fire pit.
This popcorn pan has an extra long handle so there is no worry about getting too close to the fire and with a practical mesh lid to stop the popcorn popping out!
It is a fun gift for the person who thinks they have everything!
Back